March 2019
They are already on the road in numerous German cities as well as abroad: electrically operated cargo bikes of the RYTLE GmbH. The heart of the cargo bikes is the CargoPower Motor RN 111 of HEINZMANN.
The overall concept of RYTLE to master the last mile in cities and deliver goods of any kind eco-friendly, fast and stress-free in real time has also convinced parcel service providers and courier services such as Citipost and Hermes.

Read more in the official press release from RYTLE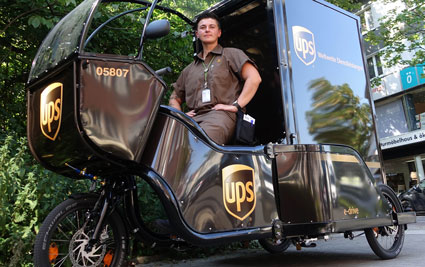 RYTLE cargo bikes, equipped with the CargoPower motor RN 111 of HEINZMANN, conquer the city logistics market.

Contact and press requests: This email address is being protected from spambots. You need JavaScript enabled to view it.