May 2020
HEINZMANN have donated a Common Rail high-pressure pump and a solenoid-controlled Common Rail injector to Offenburg University of Applied Sciences.
HEINZMANN development engineers and former mechanical engineering students of the Offenburg University of Applied Sciences, Simon Serrer and Andreas Ruf, handed over the equipment to their former professor, Claus Fleig.
The equipment, comprising HDP-K3 high-pressure pump with three pressure elements for system pressure of up to 2,500 bar in combination with the solenoid-controlled injector ICR-DS-300, offers the students a comprehensive insight into practical applications.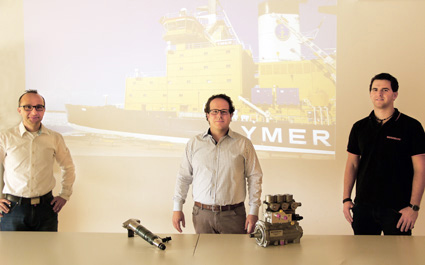 Handover: Professor Claus Fleig, Simon Serrer, Andreas Ruf
(Source: Hochschule Offenburg, May 2020)

Contact and press requests: This email address is being protected from spambots. You need JavaScript enabled to view it.