January 2018
The PMS 120 serves as the drive for the modern robot system RAY™ of SERVA Transport Systems GmbH. Since 2014, HEINZMANN has been delivering PMS synchronous motors for the RAY™ system, developed and patented by SERVA Transport Systems GmbH
Each fully automated transport system is driven by two PMS 120 synchronous motors, which HEINZMANN has adapted to SERVA's specific application. The particular challenge lies in making the ideal use of the robot's very limited space.
The very compact design, which is unique in the electric drives market, is one of the characteristics of HEINZMANN's PMS basic version. Thus, the specific needs of SERVA can be met with only small adjustments.
The fully automated transport system RAY™ takes over labour intensive activities in the finished vehicles' logistics. The driverless transport system is used among others on production sites, in car parks and on airports. Since February 2015, for example, these robots have been in operation at the AUDI plant in Ingolstadt, Germany, and transport in three-shift operation up to 2,000 cars per day.
For further information go to: serva-ts.com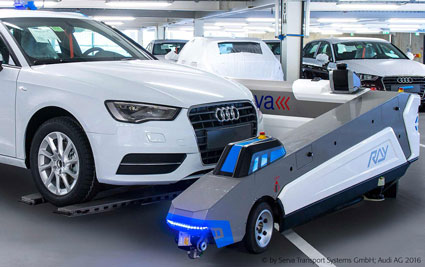 RAY™ on duty at the AUDI plant in Ingolstadt, Germany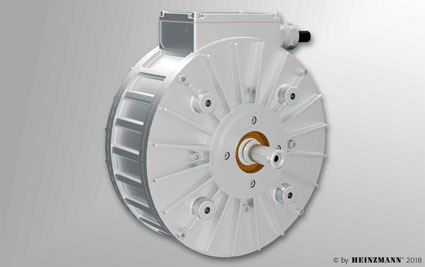 HEINZMANN Synchronous Motor PMS 120

Contact and press requests: This email address is being protected from spambots. You need JavaScript enabled to view it.